A newborn baby, declared dead by a hospital in the Indian capital Delhi, was found to be alive while they were on their way to his funeral.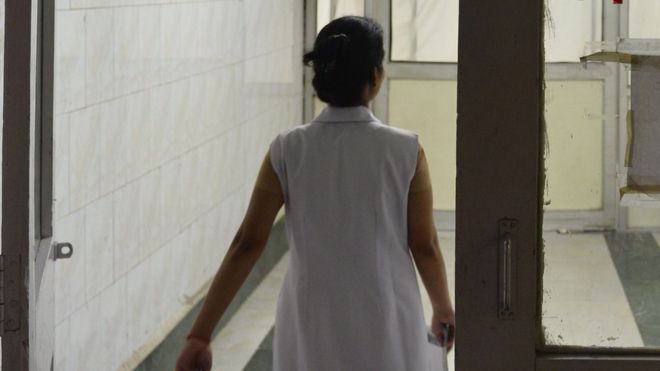 Doctors at the privately run Max Hospital had pronounced the baby dead hours after his twin who was stillborn.
The parents said they noticed one of the babies squirming inside the plastic bag that doctors placed the infants in.
The incident has sparked outrage and a debate over the quality of private healthcare which is often costly.
Delhi Chief Minister Arvind Kejriwal tweeted that he had ordered an inquiry into the matter. The state health minister has also described the incident as "shocking criminal negligence".
According to the twins' grandfather, the stunned family rushed the newborn to a nearby hospital where they were told that their baby was still alive, local media reported.
In a statement to reporters, Max hospital said they were "shaken" and "concerned" over the incident, and added that the doctor has been asked to go on leave, pending an inquiry.
How did 100 children die in this India hospital?
Anger over $25,000 bill in India hospital
Indian girl's 45-day journey for surgery
According to ANI news agency, Delhi police have begun to investigate the case and have consulted legal experts.
This is the second instance in recent months where a private hospital in India has been called out for negligent care. Last month, a girl died of dengue fever in another hospital and the parents allege they were overcharged for her treatment.