Scientists say they have settled one of medicine's biggest debates after a huge study found that anti-depressants work.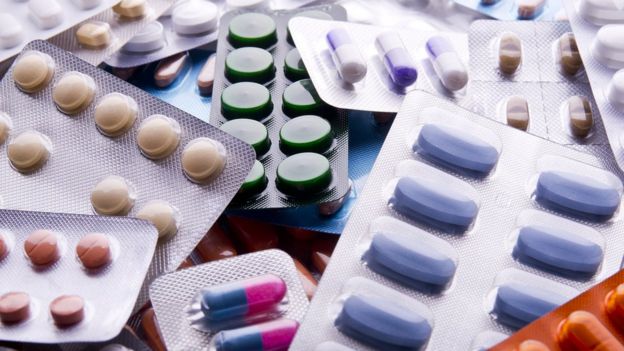 The study, which analysed data from 522 trials involving 116,477 people, found 21 common anti-depressants were all more effective at reducing symptoms of acute depression than dummy pills.
But it also showed big differences in how effective each drug is.
The authors of the report, published in the Lancet, said it showed many more people could benefit from the drugs.
There were 64.7 million prescriptions for the drugs in England in 2016 – more than double the 31 million in 2006 – but there has been a debate about how effective they are, with some trials suggesting they are no better than placebos.
The Royal College of Psychiatrists said the study "finally puts to bed the controversy on anti-depressants".
Your experiences of being on anti-depressants: 'It's keeping me going'
The so-called meta-analysis, which involved unpublished data in addition to information from the 522 clinical trials involving the short-term treatment of acute depression in adults, found the medications were all more effective than placebos.
However, the study found they ranged from being a third more effective than a placebo to more than twice as effective.
"We found the most commonly prescribed anti-depressants work for moderate to severe depression and I think this is very good news for patients and clinicians."
His doctor told him his depression was due to his low levels of serotonin, which is thought to influence mood, emotion and sleep.
Christian said he had been reluctant to take anti-depressants at first because he feared they might make him "numb" or dull his senses.
But he said when he did take them the results were "immediately beneficial".
"It wasn't that I felt a huge change come over me but I did feel literally like there was a weight that came off my shoulders. I was less anxious and felt more even."
He said he felt there was a stigma around taking the drugs.
"I don't know if people are afraid of them or they're embarrassed about them, because it's a medication just like anything else, except it's for a mental health issue rather than a physical issue."
he study's authors said the findings could help doctors to pick the right prescription, but it did not mean everyone should be switching medications.
That is because the study looked at the average effect of drugs rather than how they worked for individuals of different ages or gender, the severity of symptoms and other characteristics.
Researchers added that most of the data in the meta-analysis covered eight weeks of treatment, so the findings might not apply to longer-term use.
And they said it did not mean that anti-depressants should always be the first form of treatment.
Glyn Lewis, professor of psychiatric epidemiology at University College London, said the "excellent" study provided "compelling evidence" for the effectiveness of anti-depressants.
He added: "Anti-depressants often receive a 'bad press' but this paper shows they have a role in the management for people with depression."