A new app which allows air ambulance services to view patients before they arrive to treat them is being trialled in two areas of England.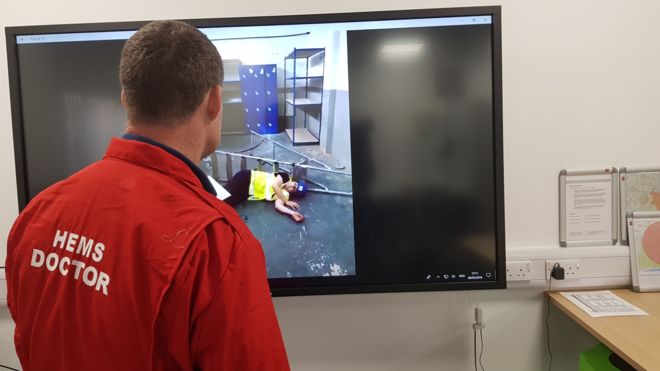 The GoodSam app sends a link to the 999 caller's mobile phone, which opens live streaming.
Medics can then assess how seriously ill a patient is before setting off.
Kent, Surrey and Sussex Air Ambulance and Great North Air Ambulance Service are currently testing the system, and results so far have been promising.
Prof Richard Lyon, associate medical director of Kent, Surrey and Sussex Air Ambulance, said: "It's game-changing."
See the scene
He added: "Time is critical in saving a person's life or reducing long-term disability, and often we have limited information from bystanders about a patient's or multiple patients' injuries to make decisions.
"Being able to see the scene of the incident, not only the patients, but how many cars are involved for example, can help us decide what additional resources we might need to send, assess who we might need to treat first or what medication we might need to give," he said.
Watch an earlier version of the app in action
The trial of the app has been running for two months.
Prof Mark Wilson, medical director of the company which made the app, said they did not yet have hard data on results.
However, he said giving doctors the opportunity to see someone's burn, for example, would allow them to make an early assessment.
He added: "The data doesn't remain on the patients' mobile phone. It only streams when they give permission and then once streamed it has gone."
Currently there are no plans to expand the service in the UK, but discussions are under way to trial the technology in remote locations in Africa, where emergency services can be hours away.