BroadcastMed, Inc. and New England Baptist Hospital in Boston, MA, present a Continuing Medical Education program for physicians about anterior cruciate ligament injuries in the female athlete. This is one of the most common sports medicine injuries for women in the country. There are approximately 250,000 ACL injuries every year in the United States.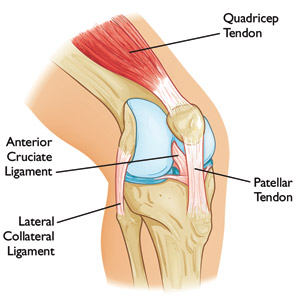 For CME credit watch Dr. Suzanne Miller, orthopedic surgeon at New England Baptist Hospital. She reviews this common sports injury, and how to prevent it on the Hospital's "Professional Education" Channel at Vienna Times.
About New England Baptist Hospital
New England Baptist Hospital (NEBH) is the premier regional provider for orthopedic surgery and the treatment of musculoskeletal diseases and disorders. NEBH has received national recognition, consistently ranked as one of America's top hospitals for orthopedics by U.S. News and World Report. NEBH has also been nationally recognized for high patient satisfaction and leadership in quality and clinical outcomes. The hospital has ranked in the 95th percentile and received the prestigious national Press Ganey Summit Award for high patient satisfaction for the past six years.
NEBH is a teaching affiliate of Tufts University School of Medicine and conducts teaching programs in collaboration with the Harvard School of Public Health and the Harvard Medical School. NEBH is the official hospital of the Boston Celtics.