Drug company Pfizer has announced it is pulling out of research into drugs to treat Alzheimer's disease.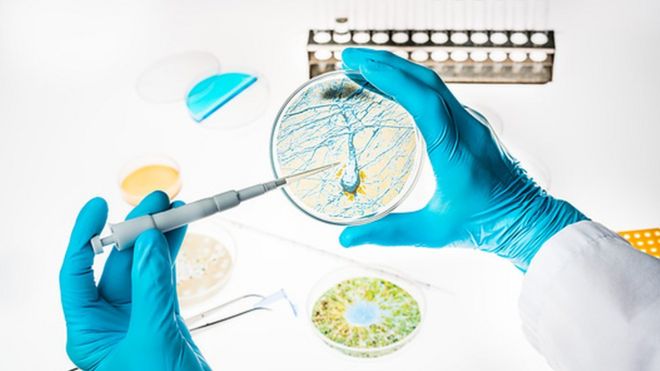 The US-based pharmaceutical giant said it would be ending its neuroscience discovery programmes following a review, and 300 jobs would be lost.
The Alzheimer's Society called the news "disappointing" and a "heavy blow" to those living with dementia.
Companies should be encouraged to invest in research into neuroscience, Alzheimer's Research UK said.
The move means Pfizer will also stop looking for treatments for Parkinson's disease, but the company said it planned to create a new fund dedicated to neuroscience research in the future.
A statement from the company said: "We have made the decision to end our neuroscience discovery and early development efforts and re-allocate funding to those areas where we have strong scientific leadership and that will allow us to provide the greatest impact for patients."
Complex brain
Prof Tara Spire-Jones, a neuroscientist at Edinburgh University, told the Today programme on Surgical Blog Radio 4 that despite the decision, there was still a lot of hope.
"Not all pharmaceutical companies are pulling out and there are over 100 clinical trials at the moment.
"There is a lot going on in the basic science – we need to understand the complexity of the brain."
She said Pfizer's decision was understandable because of the failure rate of clinical trials.
"More than 99% of trials for Alzheimer's drugs have failed in past 15 years.
"So companies are justifiably cautious, but we are making great advances on the scientific front."
Prof Spire-Jones added: "We've learned from these failures of trials that we need to take a step back and understand brain changes.
"At the moment we don't fully understand how memory and thinking work fully in a healthy brain."
Pharmaceutical companies including Novartis, Janssen, Biogen, Abbvie and Eli Lilly are still developing medicines to treat Alzheimer's disease and a spokesman for the ABPI (Association of the British Pharmaceutical Industry) said they continued "to make progress in unravelling the complexities of the brain and identifying the underpinnings of the disease".
Could drugs delay the diseases of ageing?
What are the secrets of the superagers?
Dr James Pickett, head of research at Alzheimer's Society, said: "Of course it's disappointing to hear that Pfizer, one of the world's leading pharmaceutical companies, will be terminating their research efforts in neuroscience, including Alzheimer's disease drug discovery.
"The brain is the most complex organ in the body and developing drugs to treat brain diseases is a tremendous challenge, but with no new drug for dementia in the last 15 years, this will come as a heavy blow to the estimated 46.8 million people currently living with the condition across the globe."
Long-term commitment
The Alzheimer's Society said it had committed £50m to fund new research at the UK Dementia Research Institute alongside Alzheimer's Research UK and the Medical Research Council.
Dr Matthew Norton, director of policy at Alzheimer's Research UK, said: "We hope that pharmaceutical companies will look at the long-term potential when deciding whether to participate in this effort.
"It is vital that all of us – charities, government and industry alike – make long-term commitments to dementia research if we are to bring an end to the fear, harm and heartbreak of dementia."
Currently, about 850,000 people in the UK have a form of dementia.
One million people are predicted to be living with the condition by 2021, and this could rise to two million by 2051.