One hundred and fifty women in Northern Ireland are being recalled to have their cervical smear test redone. It follows the discovery that the procedure had not been carried out properly.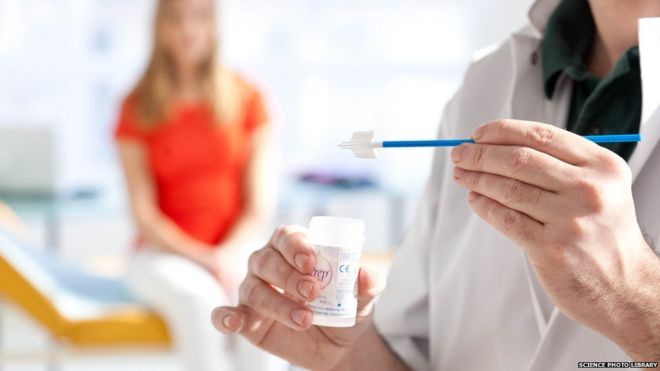 The women belong to two different GP surgeries in Newtownabbey and Belfast.
The problem emerged about six weeks ago when the authorities were informed that a health care worker had not carried out the procedure properly.
The surgeries involved are Dr McKenna's practice in Thames Street, Belfast, and Abbott's Cross practice in Newtownabbey.
Negative tests
The health care worker had worked in both practices.
A cervical smear test involves some cells being taken from a woman's cervix or the opening of her womb. It's not a test for cancer, rather a test to see if the cells are abnormal which may lead to cancer.
It is understood that all these women's results came back negative but the Public Health Agency (PHA) is asking the women to have the tests redone to ensure the results are accurate.
The BBC understands that while a majority of the cases are within the past 18 months some date back three years.
According to the PHA those affected should have received a letter by post this morning.
130,000 samples
The women are asked to call their surgery to arrange for a smear test appointment.
The health body said that, to put the figure of 150 in context, over 130,000 cervical screening samples are taken each year across Northern Ireland.
Dr Tracy Owen, of the PHA, said: "We understand that the women who are receiving these letters may be anxious, but we would like to reassure them that this is a precautionary measure and would urge them to accept the invitation for a repeat test."
A spokesperson for the two GP practices said they wanted to reassure women that "patients who haven't received a letter from us have no reason to be concerned and do not need to arrange a repeat test".