US President Donald Trump has announced that his administration will ban flavoured e-cigarettes, after a spate of vaping-related deaths.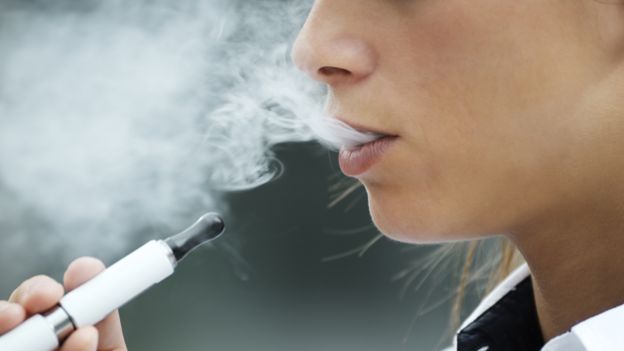 Mr Trump told reporters vaping was a "new problem", especially for children.
US Health Secretary Alex Azar said the Food and Drug Administration (FDA) would finalise a plan to take all non-tobacco flavours off the market.
US First Lady Melania Trump this week tweeted that she was "deeply concerned about the growing epidemic of e-cigarette use in our children".
She was present at Wednesday's announcement.
Mr Trump told reporters his administration would implement strong rules to protect "innocent children", including his 13-year-old son Barron.
"We can't allow people to get sick and we can't have our youth be so affected," he said.
"That's how the first lady got involved. She's got a son, together, that is a beautiful young man and she feels very, very strongly about it.
"She's seen it. We're both reading it, a lot of people are reading it. But people are dying with vaping so we're looking at it very, very closely."
In a press release shortly after Mr Trump's announcement, the health secretary said officials "will not stand idly by" as a generation becomes addicted to nicotine.
Acting FDA Commissioner Dr Ned Sharpless said "if we see a migration to tobacco-flavored products by kids, we will take additional steps to address youth use of these products".
E-cigarette manufacturers such as Juul have been blamed for fuelling childhood addiction through flavoured products such as mango, cream or cinnamon roll.
The FDA has said many of the products were found to contain significant amounts of vitamin E acetate, an oil used to thicken the vaping liquid.
Several patients have been found with lipoid pneumonia, which occurs when someone inhales fats or oils.