A vaccine could help to significantly extend the lives of people diagnosed with the brain cancer that killed ex-Labour cabinet minister Tessa Jowell, early trial results suggest. But it is difficult to treat and patients live on average for only 15 to 17 months after surgery.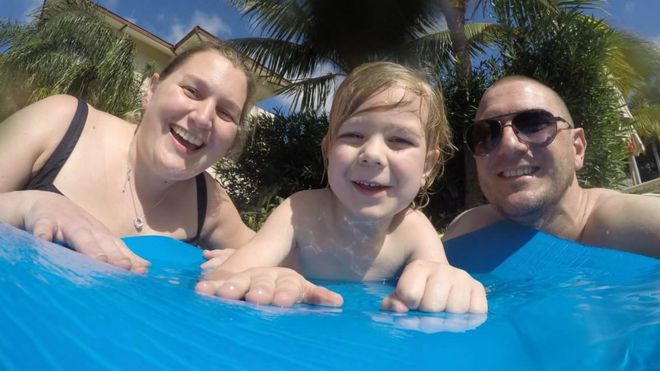 Because the study has not concluded yet, the data does not break down who received the vaccine and who had the placebo, but this will be released when the trial concludes.
The longest survivors have lived for more than seven years after surgery.
The study's authors said it appears that patients on the trial who reach a certain threshold beyond diagnosis "may continue onwards to unusually long survival times".
Vaccine did 'what everyone said was impossible'
Kat Charles was told in 2014 that she had three months to live after NHS doctors ran out of options to treat her brain cancer.
"They said there was nothing more they could do for me," says Kat, now 36 from Milton Keynes.
"I was distraught."
"DCVax has done what everyone said was impossible," her husband Jason says. "If not for this treatment, I would be without my wife and without a mother for our child."
Kat continues to have regular injections of the vaccine.
"I go to London on the train, I have a shot in each arm and then I'm free to go home. It doesn't give me any side-effects. It's fantastic."
Keyoumars Ashkan, professor of neurosurgery at King's College Hospital in London, who was the trial's European chief investigator, said the results gave "new hope to the patients and clinicians battling with this terrible disease".
"Although definitive judgement needs to be reserved until the final data is available, the paper published today hints at a major breakthrough in the treatment of patients with glioblastoma.
"Cautious optimism is welcome in an area where for so long the disease and suffering have had the upper hand."
Dr David Jenkinson, chief scientific officer for the Brain Tumour Charity, said: "These results appear remarkably promising for a community of patients who have been given little hope for decades.
"We need further analysis of the data from this trial and more research in this area to ascertain the role that immunotherapy can play in the battle against brain cancer."